Coming Nov. 8, 2018 a new Hope River Novel, ONCE A MIDWIFE
In a time of turmoil, Patience Hester, a skilled and trusted midwife, along with her friend and midwife partner, Bitsy, is in many ways the only stability for the women of Hope River Valley, West Virginia. With the Great Depression behind them, Patience and her veterinarian husband Daniel watch the progression of the war in Europe with trepidation. Following the bombing at Pearl Harbor, a wave of patriotism floods America, including Hope Valley. While a patriot, Daniel Hester is also a secret pacifist. And his refusal to join the draft results in his imprisonment, leaving Patience to care for and support their four children while fighting for Daniel's release amid the judgment from the community.

Through Patience, we understand the anxieties and struggles on the American home front ahead of World War II. And through Patience, Harman pushes readers to consider the different manifestations of patriotism, loyalty, unity, discrimination, cowardice, bravery and love.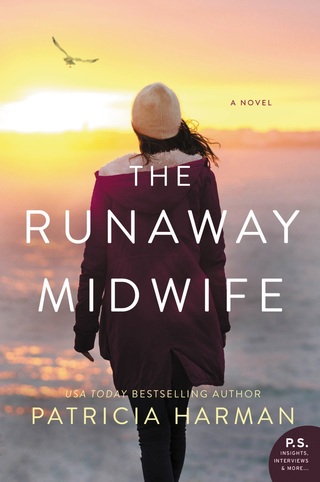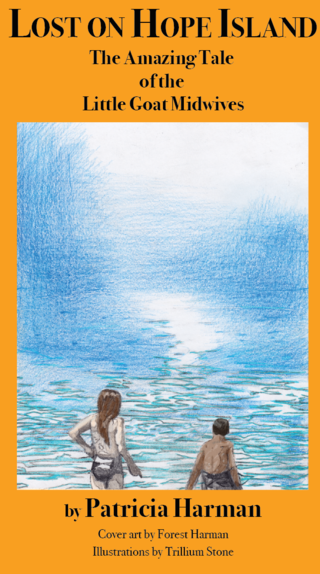 Warning
Lost on Hope Island
The Amazing Tale of the Little Goat Midwives
contains no
goblins, dragons, magic, or villains.
It's about two kids
shipwrecked on a desert island
and it asks one question.
If you were there, could you survive?
Are you smart enough?
Are you brave enough?
Are you kind enough?

This is a book for the kid in all of us.

Comments from Reviewers


Snuggling up with the kids to read Lost on Hope Island is just about the best way you could possibly spend your time. But reader, be forewarned: the sweet suspense between chapters will leave you with only two choices: to keep everyone up way past bedtime, or to endure the almost-certain howling protests at any mention of pausing the story.
Christy Tyner, author of Mama Midwife: A Birth Adventure

"I love all of Patricia Harman's books, and I read Lost on Hope Island: The Amazing Tale of the Little Goat Midwives with great enthusiasm. I recommend it to everyone who loved Living on the Earth. The people in the story embody the environmental and emotional consciousness I see growing with each new generation."
Alicia Bay Laurel, artist, musician and author of Living on the Earth and Being of the Sun.

"Lost on Hope Island: The Amazing Tale of the Little Goat Midwives is brilliant story pairing 'lost' and 'hope' with a full range of trouble, sorrow, love, and resourcefulness for two castaway children. A very ordinary sister and brother survive disaster and thrive with extraordinary creativity, relying on pioneer methods and the deep values of yesteryear. Patricia Harman writes this moving and convincing portrayal from her life experience."
Philip Solem, author of Such a Road and Owlstones.

---
Patricia Harman, CNM, has published in The Journal of Midwifery & Women's Health and The Journal of Sigma Theta Tau for Nursing Scholarship as well as alternative publications. Her first novel, The Midwife of Hope River was awarded book of the year by the American College of Nurse Midwives in 2014. Harman got her start as a lay-midwife on the rural communes where she lived in the '60s and '70s, going on to become a nurse-midwife on the faculty of Ohio State University, Case Western Reserve University, and West Virginia University. She lives and works near Morgantown, West Virginia, and has three grown sons. Read more about Patricia Harman.
Read more about Patricia Harman.